SERVICES
From our belief in the importance of serving our customers at best, we offer you "KFHtrade" service which allows the investor to electronically trade through 2 platforms.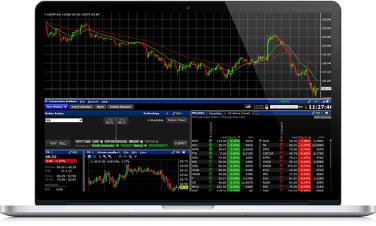 KFHtrade Service Advantages
Online trading access to the stock markets of Kuwait, GCC & US Markets through a single screen.
Offline trading through our dedicated team via the KFHtrade center 1842000.
All stocks are compliant with Islamic share 'a.
Notification Email and SMS for trade execution
Ease of fund transfer from your bank account to the trading account through KFH Online & KFH branches.
Daily, monthly, yearly portfolio evaluation.
Collection of bonus shares & cash dividends on behalf of the client and deposit them in clients KFHtrade account.
Informing clients about upcoming capital increase subscriptions and subscribe on the clients behalf.
Informing clients about upcoming AGM's and preparing the proxy's upon request.
Client's portfolio under KFH umbrella of services.
Training sessions are available for the clients about the trading system.
Through Net plus or KFHTrade APP you can review the latest news about the companies.
KFHtrade Platform
"KFHtrade" platform is distinguished by its ease of access to the markets through one screen which includes live prices, portfolio details, and quick order entry.
Live prices for Bourse Kuwait, GCC & US markets
Create favorite watch lists
Quick order entry
View portfolio details
View order list
Cash transfer to bank account and internal transfer for GCC & US markets
KFHtrade Pro Platform
"KFHtrade Pro" platform is featured with the availability to view details for stocks, market performance, and portfolio contents. In addition, KFHtrade Pro contains basic financial and historical data and technical charts.
Live prices for Bourse Kuwait, GCC & US markets.
View the performance of sectors and indexes
View market time and sale
Technical charts for the stock's performance
View the basic information for the companies
View financial and historical data for the stocks
View many market watch lists in one screen
Live news and announcements for the market
View portfolio details
Create your own screen to watch and reach easily move between the stocks